Live out our values daily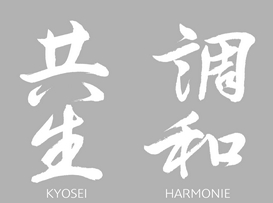 Our ideals
Canon Bretagne has integrated the great ideals of the Japanese headquarters to its corporate culture:
Kyosei: living and working in harmony for the common good is our philosophy.
San-ji: includes 3 basic attitudes: self-motivation, self-control, self-awareness.
These values ​are general guidelines in how we consider the development of the company and of each of our employees.
Trust and innovation
Nothing is more important for us than to establish a relationship of confidence and stability with our partners. We have developed the "Canon Production System" for continuous improvement of performance and regular technological and methodological innovation.
Equality women-men
The law "for the freedom to choose one's professional future" of September 5, 2018 created a tool called "index" to allow the self-evaluation of companies with the aim of measuring the pay gap between women and men.
Composed of 5 indicators, the women-men index is scored on 100 points with a required minimum of 75 points. Canon Bretagne obtains a higher score with 86 points out of 100 for the year 2021.
Details of the points obtained for each indicator:
Pay gap: 38/40
Differences in individual increases: 20/20
Promotion spreads: 15/15
Percentage of employees increased upon return from maternity leave: non-calculable indicator
Number of employees of the under-represented sex among the 10 highest paid: 0/10
Total calculable indicators: 86/100
Armed with this rating, Canon Bretagne intends to continue the efforts undertaken to constantly improve its scores and continue to promote professional equality, particularly in the areas of:
equal pay,
promoting gender diversity in jobs and career management,
the reconciliation between private and professional life,
occupational safety and health.
Sponsorship / Patronage
Because we also think "local", Canon Bretagne has been supporting for several years charitable actions such as "the Telethon", "les virades de l'espoir" … but also sports actions such as "Le Marathon vert", "Acigné au feminin"… and different cultural actions for "le cinema 35", "Le Mont St Michel"…, in which our employees are involved.